From header logo to your footer contact information, your store website probably uses similar blocks and eStore sections to other shops. Most stores have the same sections to highlight everything their store offers.
Common Homepage Sections
Hero: This is usually a large, full-width section with a headline and call-to-action button.

About: Most sites use some text that describes their store with a button to more of their story.

Categories: I always suggest a category section on the homepage. It helps people see all of your offerings in addition to a drop-down list in the navigation bar.

Featured products: Previewing hot items on the homepage gives customers a chance to lust after your products.

Contact Information and Quicklinks: Most stores keep these key links in the top bar (above the main header) or in the footer.
Although I'm comfortable building websites on most platforms, the list below focuses on options for WordPress. Why? It has the most flexibility for beginners from its Gutenberg block builder and plugins. Also, it's the most widely used tool. So, you'll find a lot of third-party apps are compatible with their system.
If you're looking for ideas, these visually pleasing eStore Sections are easy to create on any WordPress homepage.
I love adding a "lookbook" to homepage designs. They give your visitors a chance to explore your visual assets (much like they would flipping through a print catalog).
These are easy to create using a gallery block tool — Gutenberg's basic gallery block defaults to an attractive setup. Or you can create a custom set of images using columns and images. This gives you a little more control over the placement of images. You can even create a linked hover state for the images that click through to the products in the photos. If you're looking for more control over your layout, consider using a page builder tool like SiteOrigin, Avada, or even Elementor.
Easy to forget! A brands bar displays the brands you carry to customers. This is simple to create using columns and an image widget. Just make sure you format the logos correctly.
In general, I bring all of the logos into Photoshop. I make them all the same color, usually white with a transparent background. Also, I check that they're all on the same size canvas and centered vertically. Then, I save them as .png files. Then, it's easy to pop them into a row with one column per brand.
If you carry a lot of brands, you can turn it into an image carousel. Gutenberg has some plugins that will work, in addition to the ones provided by page builders (see list above.)
A simple content choice — I like to use a full-width cover image with a pull quote to break up sections on the website. Ideally, the quote is from you — the store owner. It sets the tone for your brand and gives a personal touch to the page.
This is easy to put together with the Advanced Columns plugin. The tool gives you a lot of control over your rows and columns — making it easy to create a beautiful pull quote section.
Social Media Feed (Juicer.io)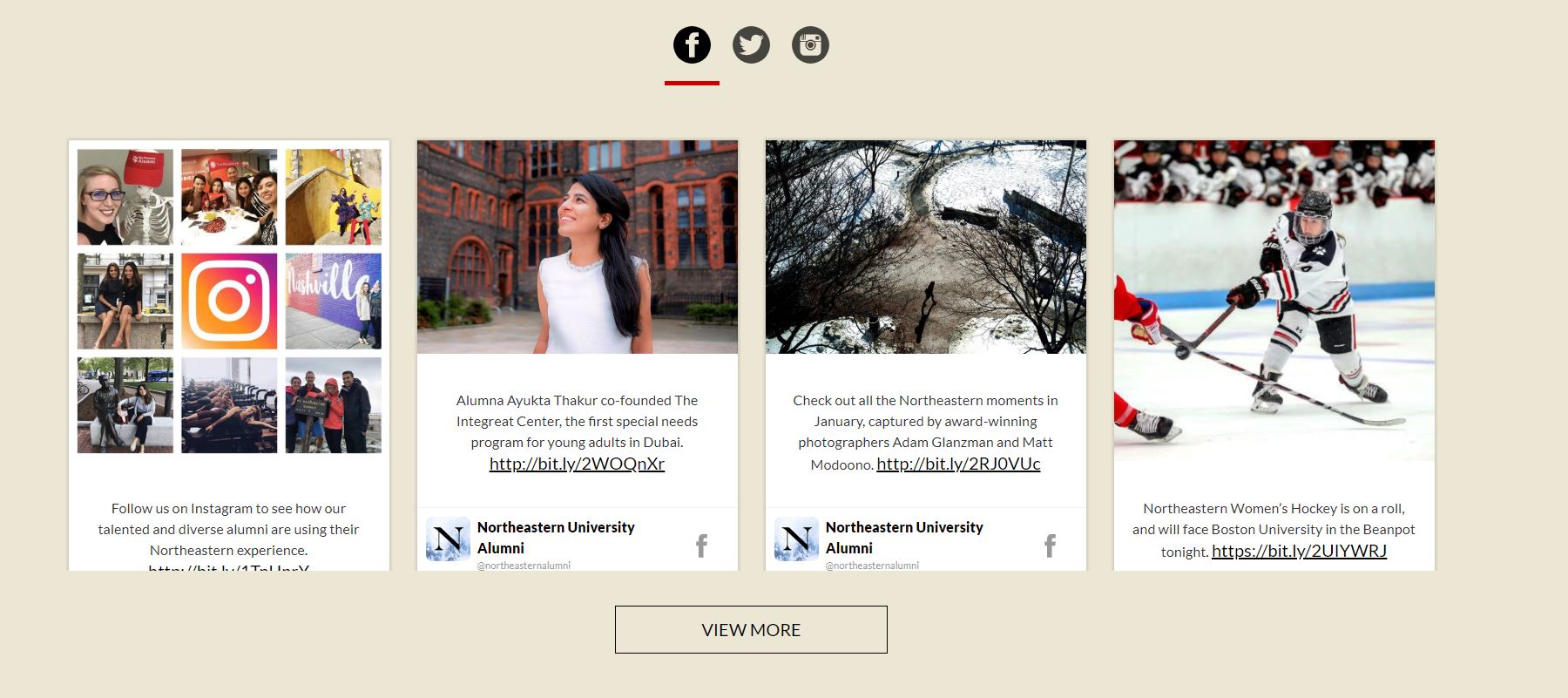 When it comes to social media feeds, I love the out-of-the-box options from Juicer. They're attractive and intuitive. Also, their dashboard allows you to choose which posts push through to your site and which ones don't — post-by-post. So, you can curate a feed on your website that only has your top messages.
Juicer has a great plugin that's compatible with WordPress. It's easy to integrate and maintain.
Newsletter Signup (MailChimp)
Whether you offer regular blog updates, a loyalty program, or an eNewsletter, I like to create an area that encourages people to sign up for updates. Similar to a pull-quote, I prefer to format it using the Advanced Columns plugin as a simple full-width bar. This makes it easy to nest anywhere.
You can use any compatible tool but, I often use MailChimp for clients who only need basic functions and a smaller amount of subscribers. You can store 2000 contacts for free. MailChimp offers easy plugins for WordPress so you can link your site to the email account.
Beautify Your Store Website
You can beautify your store website by adding these visual areas into your content. They're fairly easy to add using standard or free plugins on WordPress. Each one gives you a chance to highlight your brand story using images and creative text layouts.
If you enjoyed this post, you'll enjoy my Instagram feed @verdera.me.